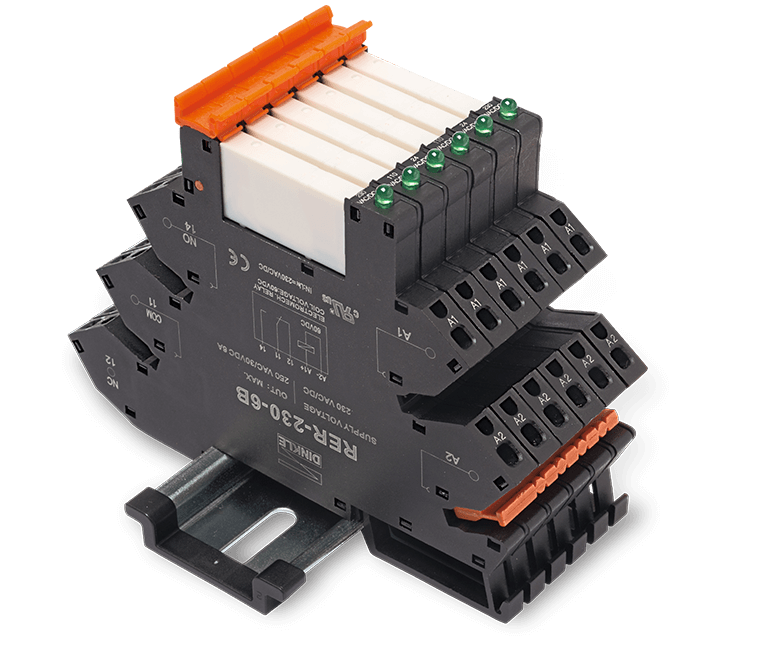 Screw connection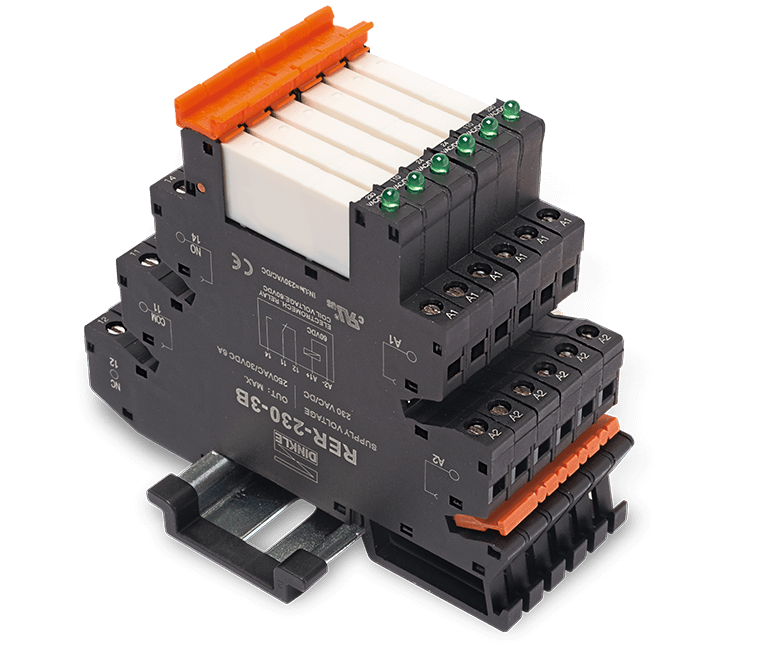 Product Features
The slim relay adopts spring clamp connection/screw connection, which has excellent resistance to vibration, input voltage from 24V,110V, 230V; ideal for PLC, robotic arm, CNC and etc. The slim relay is designed with circuit protection, offering a safer operation condition for the user. Only 6.2mm in thickness, the design helps to improve the efficiency in the use of cabinet space.
Input voltage from 24V to 230V.

Easy replacement of relay.

Surge protection design.

Compact 6.2mm design.

Status LED indicator.