Aging has become an issue for most industrialized countries. With birth rates decreasing, the cost of labor continues to increase. It is necessary for manufacturers to improve the level of production automation in order to maintain the same profit level. This situation leads to an increased requirement of industrial automation.
It is very common for an industrial control manufacturer to experience a production line that requires frequent changes, high precision and high quality products in a short lead time. Dinkle has been working side by side for years with industrial control customers by providing the terminal blocks for industrial applications and helping customers set up and meet technical requirements.
Dinkle terminal blocks such as the 2ES and EK series feature compact sizes and high wiring density with a range of various connection angles for customer's versatile arrangements. These products have been widely used in PLC, converters and power supplies.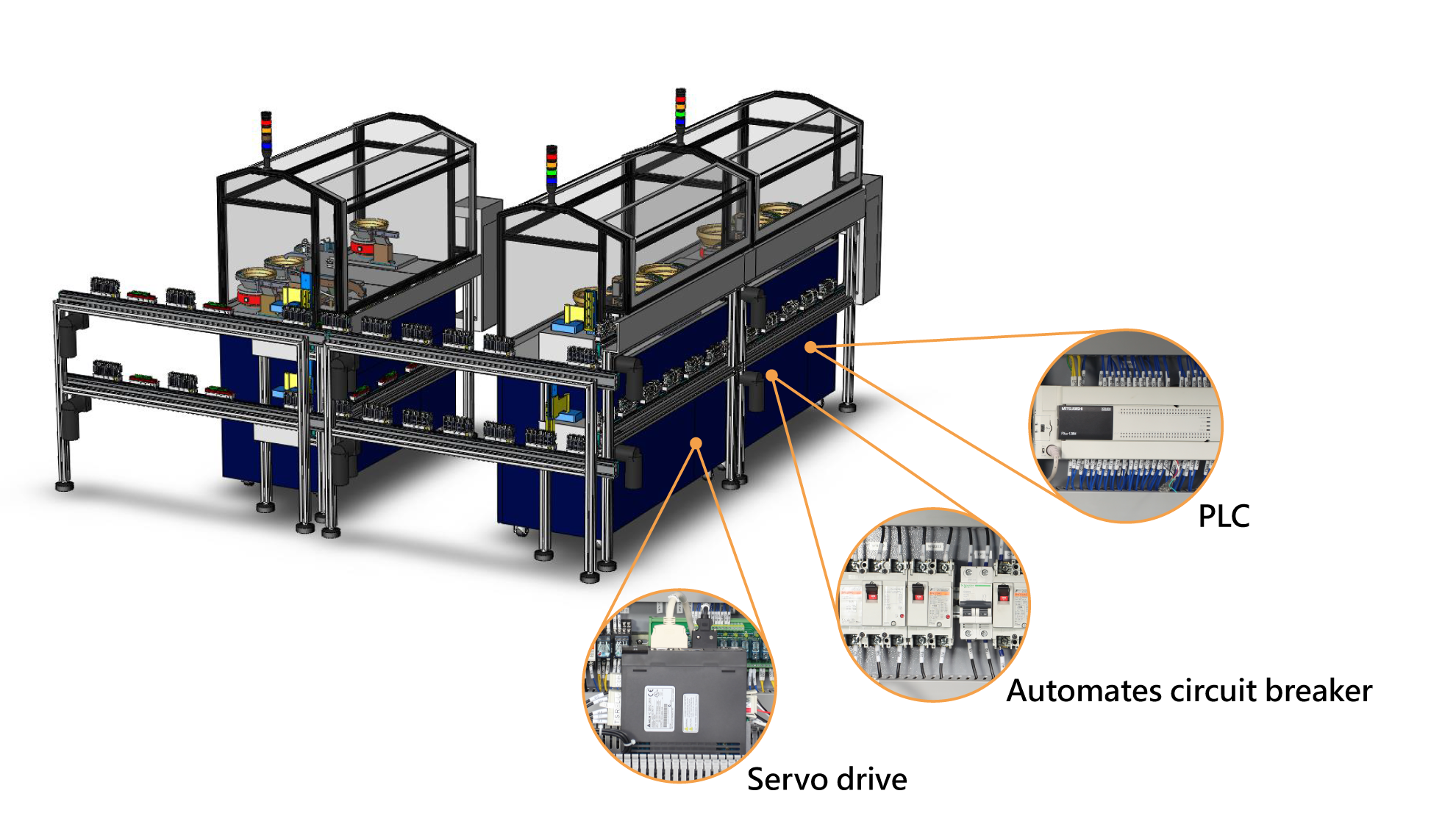 Due to different product applications, there exists different types of requirements, such as labeling, unique sizes, special packaging, special structure or rare raw material may be required. Dinkle has the complete production process in house, from the product R&D, test sample & pilot production arrangement, electrical & electronic testings, application for safety certificates, manual or automatic assembly and after sales technical support could be specifically arranged to meet customers' unique requirements in this industry.