Delight through connections
Dinkle adheres to the "Delight Through Connections" business philosophy and seeks to establish mutual partnerships with more than 20,000 customers of industrial automation field. After more than 30 years of operation, Dinkle determines to transform the company into "globalization services with core of terminal block manufacturing" for the next 30 years, and welcome the wave of the fourth industrial revolution with digitalization services and globalization services.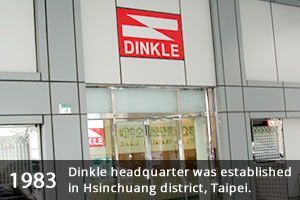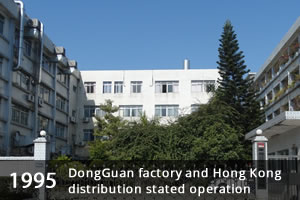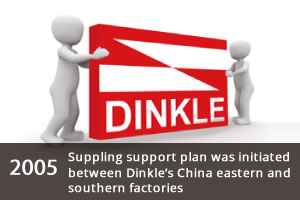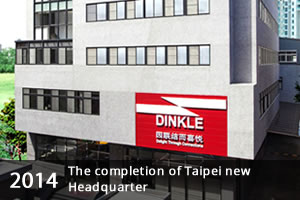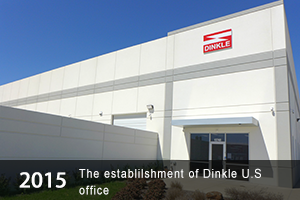 1983 - 2000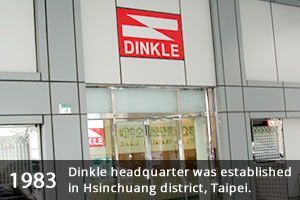 1983

Dinkle headquarter was established in New Taipei City.

The first type of product, barrier type terminal blocks, is launched.

1985

PCB type terminal blocks are introduced to the market.

1986

All catalog products become UL certified.

1993

Products with R&D procedures meet IEC standards.

1994

First range of DIN rail terminal blocks are launched.

1995

DongGuan factory and Hong Kong distribution stated operation.

1997

DongGuan factory receives ISO 9002 standard.

1999

First range of screwless PCB terminal blocks are launched.

2000

Kunshan factory and a new R&D center are completed.
2001 - present
2001

Cassette type molds was implemented.

2002

Plating factory receives domestic safety certification.

2005

Supply support plan is initiated between Dinkle's eastern and southern China factories.

2007

High-powered panel feed-through terminal blocks (PPAC) are launched.

2009

R&D center for electronics is established.

2010

Automation department is established.

2011

Product laboratory certified by VDE.

2012

Relay product range is launched.

The establishment of Dinkle Italy office.

2013

Dinkle Shanghai sales office completed.

Implementation of SAP system.

2014

Surge Protection product range launched.

The completion of Taipei new Headquarter.

The establishment of screw factory.

2015

The establishment of Dinkle U.S office.