Cell phone menu
Barrier Connection Terminal Blocks
2022/05/27
Barrier Connection Terminal Blocks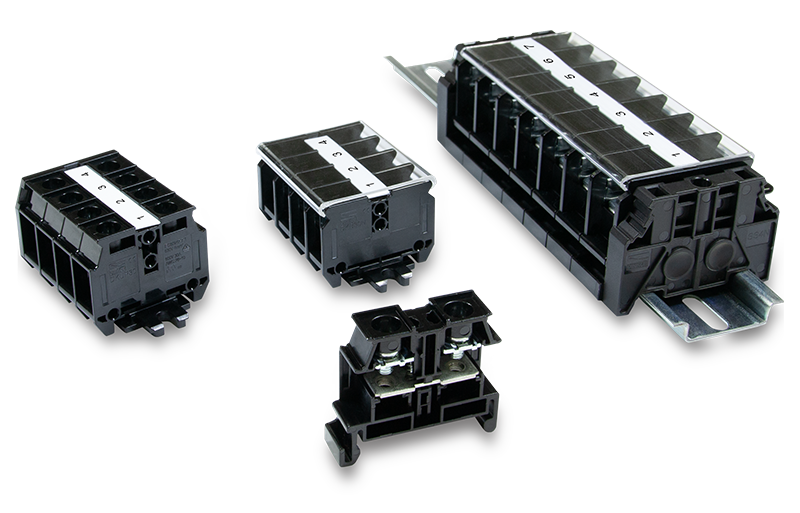 Product Features
Barrier Connection Terminal Blocks offer optional solutions in range 15A~500A power transmission.
DKB series offer stable power transmission by screw type wiring structure.
DKU series is a special design stud terminal block with the screw nut kept in the top cover guided by spring.。
The nut pop-up design generates a wire-ready status which can save time of loosening the screw and provides secured fastening.